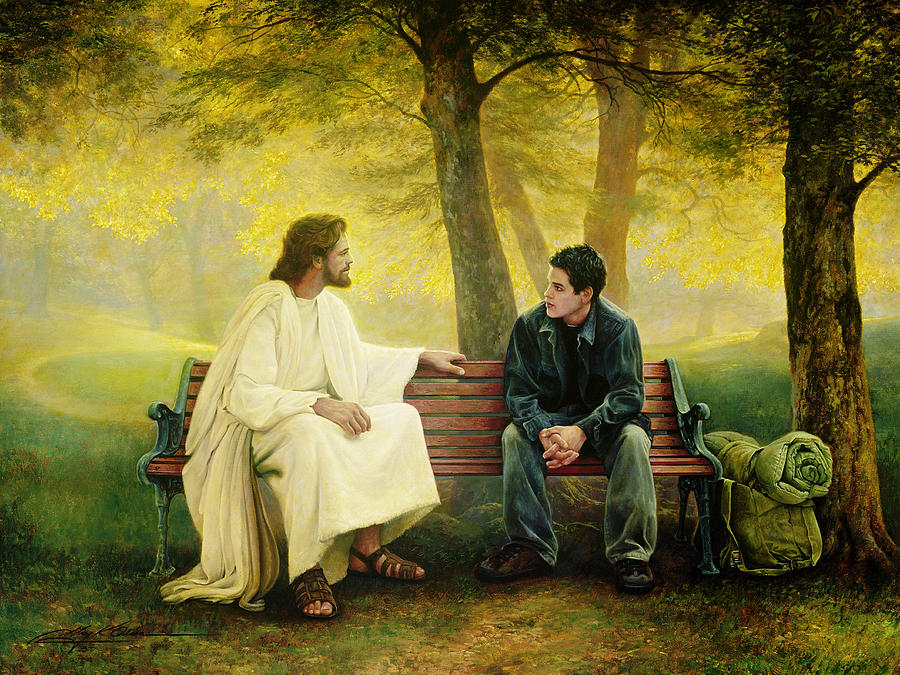 Who is He to You?
I would like to reach out to those of you who are on a journey to discover who Jesus Christ is. Not by way of lecture or preaching, but through the eyes of someone just like you who has been on this same journey of discovery.
It's easier to understand the answer to this question when you take a moment to look at your own life. Each of us is on this rock chasing happiness… right? We want to have less stress and problems, and bask in the goodness of happiness.
In chasing this dream of happiness, we often get derailed by making poor choices; sin, thinking that this will bring us the illusive emotion. Pleasure is quite often a mask of happiness, that when sought out of the boundaries of our conscious, leads to the exact opposite of what we hoped to find.
I'd like for you to take a moment and be honest with yourself. Have you made some mistakes in your life that have left you feeling hopeless, full of despair, or consumed with guilt? Let me help you in accepting your own answer… "We ALL Have!" Don't listen to the whisperings that because of those choices you are worthless, or that all hope for you is lost. These…are…False!
Taking ownership of our choices is indeed correct, but does that mean that we will spend the rest of our lives in this state of despair? For many… the answer unfortunately is yes. Staying on this course causes a spiral downward, more bad choices…and… a deeper sense of doom.
Jesus Christ is the son of God. He lived on this earth to tell us who He is, and who his Father is. He wants you to know Him. God KNEW that you would make mistakes while on this earth. He also provided a relief for you to overcome the misery that you feel from sin. Jesus is someone who knows exactly how you feel. He has suffered while on this earth to take those sins from you so that you can once again find happiness and joy…Peace and Purpose.
The plan might seem complex, but God has sent His son to earth to fulfill His mission… to be a Savior for all of us. He actually suffered and died for YOU and me, making this all possible. I invite you to take a moment and realize this characteristic of Christ. He loves you on a level of sacrificing His life for you. Think of that. Who is Jesus Christ to you? Are your answers now starting to come?
So how do we acknowledge and utilize what He has done for us? We can do this though prayer, and repentance. Tell God the things that you have done wrong. Express your feelings of despair that you are experiencing as a result of those mistakes, and ask Him to forgive you… Commit to try to do better… and close your prayer… "In the Name of Jesus Christ"… amen. For it is through the Savior that your prayer will be answered. It is through Him that you sins can be forgiven. It is through Him that you can once again find peace. That feeling that you are currently experiencing is acknowledgment from God to you that what you are reading is true.
I can PROMISE you, that as you continue to learn more about Jesus Christ, and mirror His teachings, you will find a happy life. Who is Jesus Christ to you?…. He's what you have been looking for!